Deciding on the Finish to your Wooden Flooring?
Deciding on which finish you want for your newly laid wooden floor may seem easy but there are several factors you may want to consider. How much traffic will your wooden floor have to endure? What style of finish do you like glossy/shiny, matt or a natural look? How much maintenance are you prepared for and is this an issue for you? Whatever the answer, there's always a solution to match your needs – Lacquer or Natural or UV oil.
Lacquer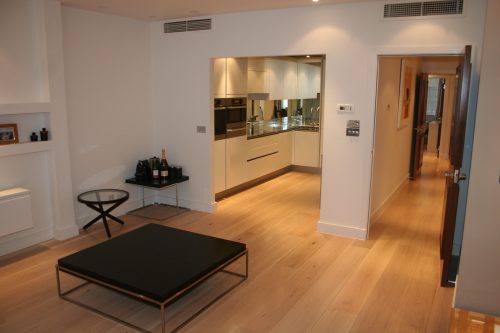 Lacquered floors have a smoother, shinier look and feel smooth. It can look more obvious as it is effectively another layer that sits on top of the wood rather than being absorbed into it. It is for this reason that lacquer finishes have a tendency to get worn out when there is a high footfall on it.
In effect the surface is worn away leaving scratches on the surface. Unfortunately, there is little that can be done to avoid this other than placing rugs or mats in these zones and if significant damage does occur you may need to consider replacement. Having said that, lacquered floors are getting tougher to scratch with stronger and more advanced materials and application techniques.
Oil and UV Oil Finish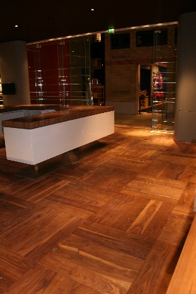 The main difference between a natural oiled floor and UV oiled floor is that the UV Oiled floor has been dried under UV lighting in the factory which speeds up the drying process. It also means the floor doesn't need another coat of oil once it is installed unlike a natural oiled floor which does.
Oiled floors can offer the same protective layer against staining as lacquered flooring as it offers protection from both the inside and outside. The oil permeates deeply into the wood providing long-term protection whilst at the same time leaving a surface layer that shields the floor.
Although scratches on your oiled floor tend to be less visible and keeping it clean is straightforward, it has to be said that natural oiled floors require more maintenance. Heavy scratches and scuffs can be lightly sanded and a natural oil can be applied over the affected area. It is recommended that your oiled floor is re-oiled annually although this really depends on the condition of the floor and how you have cared for it.
Reapplying oil helps to fade scratches and marks which will eventually disappear. The oil penetrates the wood which enriches and strengthens it adding longevity and character to it.