How to Get a Stunning Wooden Floor Centrepiece in Your Property
Notcutt House is a highly desirable property situated in the popular area of Southwark, London. An imposing Edwardian former 18,000 sq ft warehouse was recently acquired for office space and meeting venue rental. Dyfed Richards were therefore delighted to be awarded the contract to design and install the stunning wooden flooring throughout.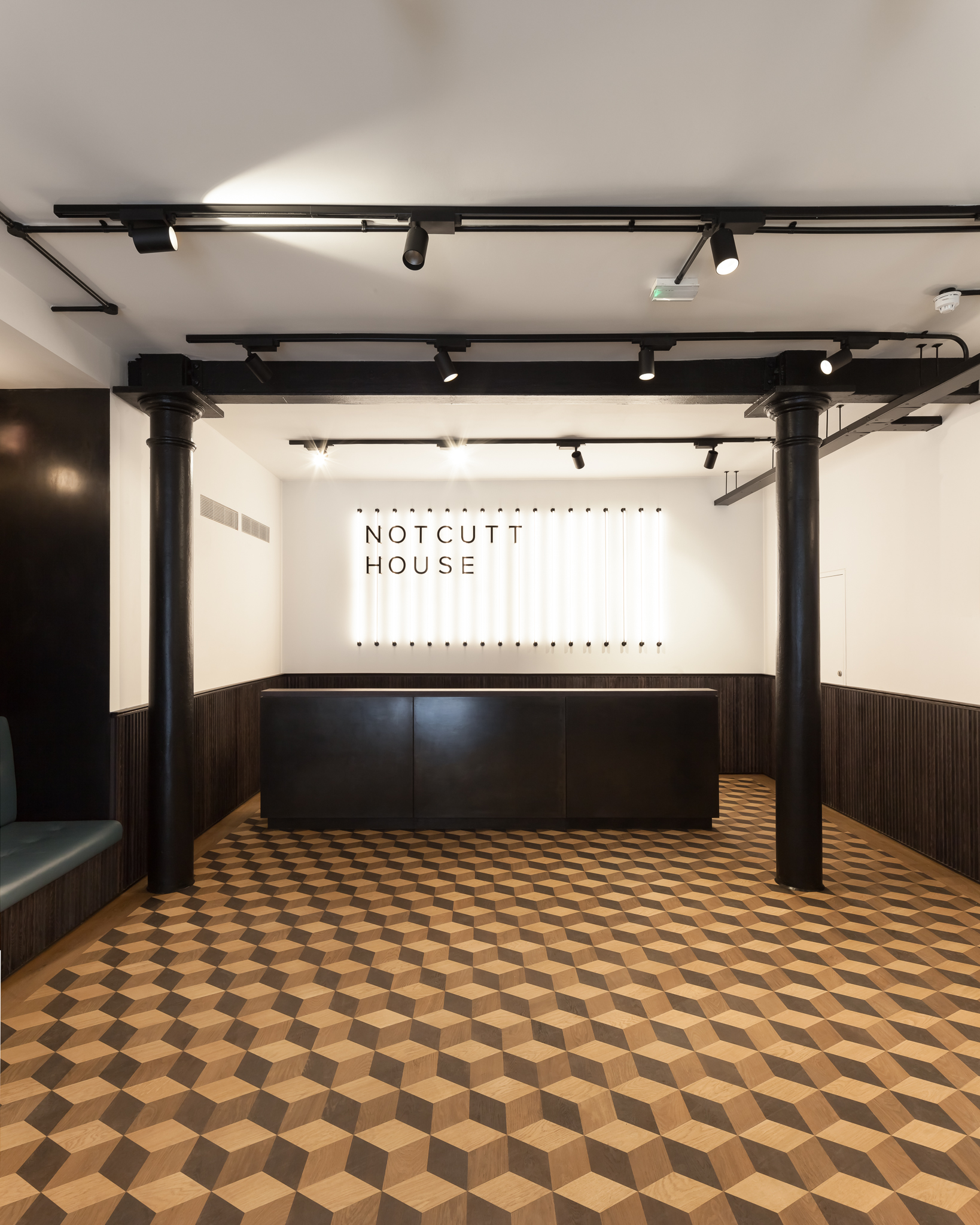 Behind the old façade and in keeping with its original character the interior has been carefully restored. It combines the original Edwardian features with exposed internal brick finish. The high end wooden flooring Dyfed Richards installed creates a spectacularly eye-catching and creative space incorporating offices, a membership lounge and fully equipped kitchens.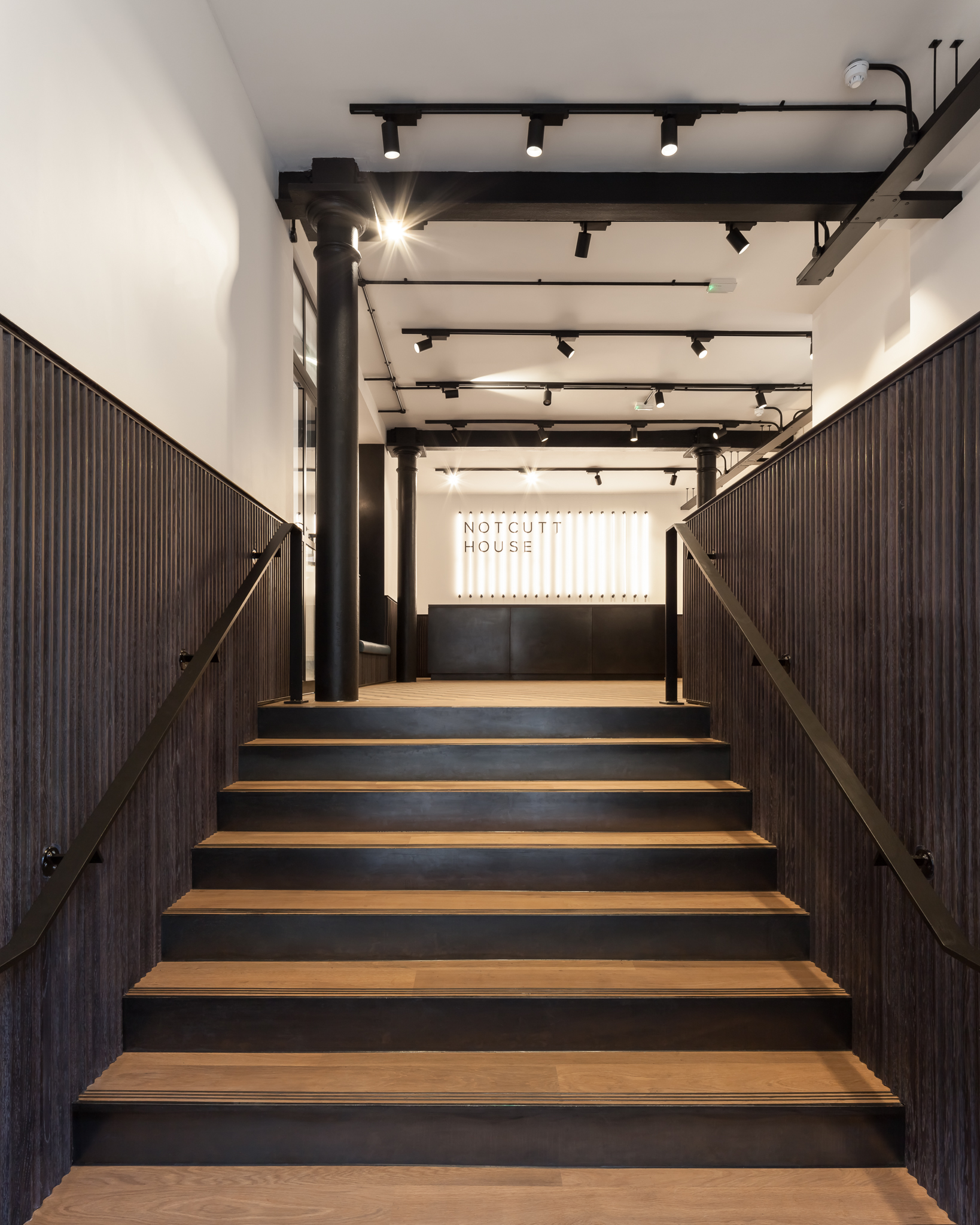 Dyfed Richards offer the highest standard of craftmanship along with exceptional customer service. We would be pleased to offer advice and guidance to create a standard or bespoke design of wooden flooring, right through to its comprehensive installation and finishing. In other words, we will find the perfect timber flooring solution for your project.
If you are looking for a luxury timber flooring specialist, get in touch with the Dyfed Richards team today.